Tailored
With our content service, you'll receive copy that is not only tailored to your business's tone and voice but also inspires action.

Researched
Having worked with hundreds of businesses around the world, we're well prepared to write well-researched copy for any industry.

In-house writers
Our in-house content writers will work on your copy from start to finish, taking the time to edit and proofread each piece.
Content for multiple formats
We don't just write website copy. We work with our clients to understand which formats they require well-written content for, whether that's long-form blogs, product descriptions, emails, advertisements or landing pages. You name it, our team can deliver it.
Our team are experts in writing five-star content that provides value to your customers and helps to build trust in order to convert leads.
Full research and ideation
Before writing a single word, our content writers take time to thoroughly research topics related to your industry and business. We'll produce ideas that help to make your website more discoverable and give your business a voice as a thought leader.
You won't have to worry anymore about taking the time to update your blog, product descriptions or website copy. We'll take care of everything for you.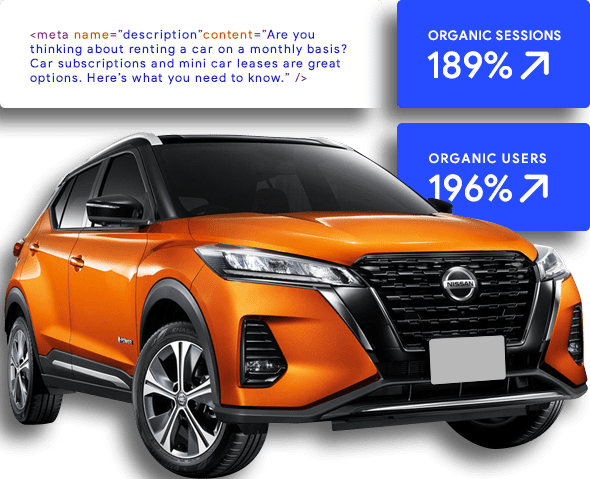 Bigg works to deliver fresh perspectives and SEO-informed content that will set you apart from your competitors. To help your copy reach the right people, we'll ensure that it is tailored according to the keywords most relevant to your business, without ever overusing them.
We'll do the research to match your copy to the terms your audience is searching for so that you can stay competitive with similar businesses online.
Words that influence sales
Our team are experienced in writing content that motivates action. Whether that's through insightful industry-specific blog articles or through compelling and detailed product descriptions. Our core goal is to provide you with a service that helps you to make the most sales and profit.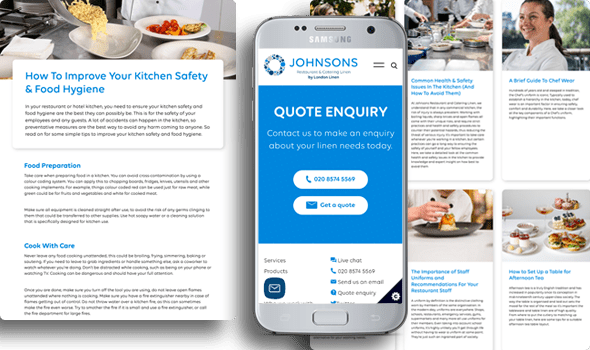 Rate us 5 stars for a reason
These guys know their stuff!
Finding Bigg has made a massive difference to our business and helped to make us one of the country's largest suppliers of Vans.
Not only did they take the time to understand our goals but they completely got the commercial aspect of our business and what we needed to achieve to continually invest more in our marketing.
Chris Jakeways
Vanaways
The comms have been excellent
Bigg has been outstanding in producing and maintaining our social media ads. They didn't just hit our target ROAS, they smashed it by a mile. Their customer service and account management are astonishing and they're always on the ball with actioning ideas and changes quickly. I cannot recommend them highly enough.
Michael Broadbridge
Fun Cases
Enthusiasm, energy and dedication
I'm more than happy not only with the quality of their work but also with their customer support. This is an important bit for us as we are no experts in the digital marketing field.
The communication from the team has been excellent, providing us with that extra reassurance that we've made the right choice by selecting them as our agency.
Maxim Lyashco
ICS
We have worked with Bigg since 2019, at first with the UK side of our business, however Bigg now partner with us for our US growth market and our new emerging markets
Not only have we seen significant increases in our website traffic and Ad conversions, but the relationship we have built means they are an extension of our in house marketing team.
Kirsty McNeil
Western Global
Clients