Increase leads, boost sales and reduce costs
Leverage your business by reaching the top of search result pages for keywords and phrases that your customers are using.
Attract high converting leads and maximise your sales by putting your business in front of the people that count, for the searches that matter.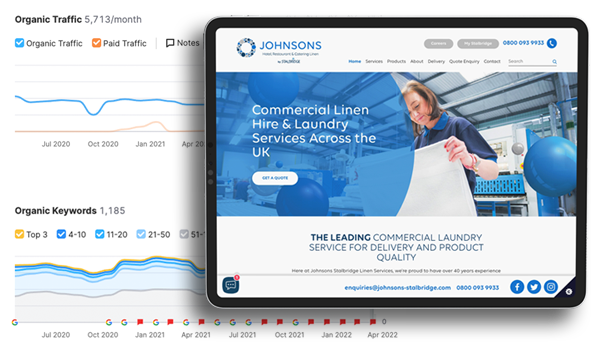 Why invest in SEO services?
Enhance visibility and power inbound leads with an effective search strategy.

Trackable
You'll receive detailed reporting to show the keyword phrases your business is ranking for and how well they're performing.

Targeted
SEO campaigns are well-researched & optimised to guarantee your business reaches the right target audience using high intent keywords.

Content-driven
With a content-first approach, you'll receive well-researched copy to educate your visitors and encourage engagement.

Implementation
We'll not only strategise but implement the changes needed to keep your website optimised for SEO so that you can stay competitive.
A results-driven approach
Rank higher than your competitors with a search strategy that reaches your customers before they do.
We'll design a strategy for your business that combines the best technical on-site optimisation practices with fresh, attention-piquing copy that boosts your visibility and propels results.
Get to the top of results pages for terms that your audience are using to search for a business like yours, so that you can drive more qualified traffic to your website, and elevate your sales.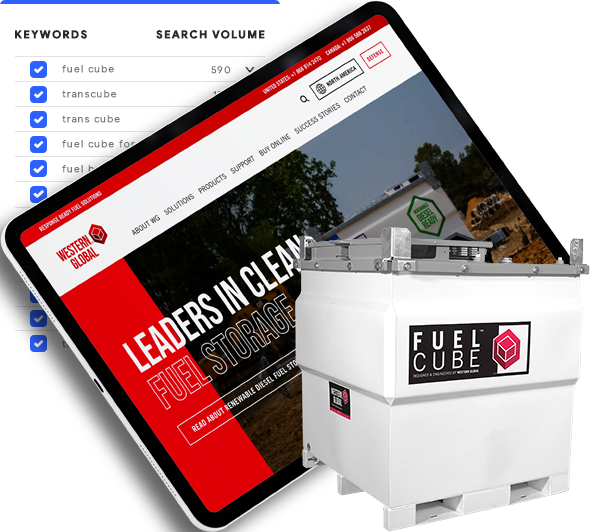 Maximise your organic traffic with a strategy that meets the technical requirements needed to help you rank higher in search engine results pages (SERPs). With in-depth on-site optimisation, your website will be crawled and indexed more effectively by Google.
By implementing technical SEO, you can ensure that you're getting seen first by your customers over similar businesses in search engine results.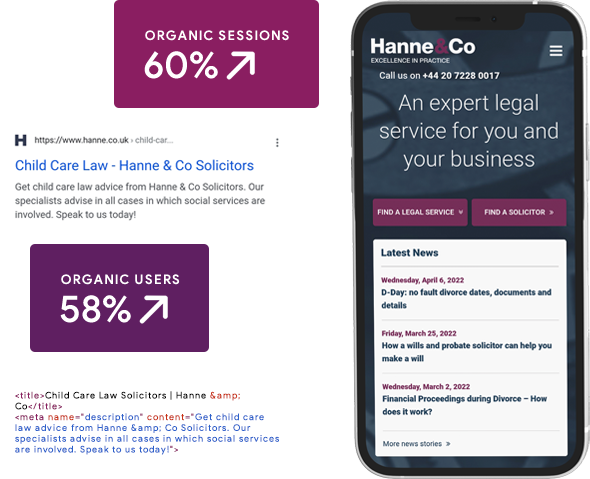 With the best on-site and off-site practices, your business can rank higher for local search queries on Google. With a fully optimised local SEO strategy in place, you can attract more customers within target geographical locations and attain growth.
Local SEO strategies allow your business to feature in maps, provide useful information to people nearby and appear in geographical located search results.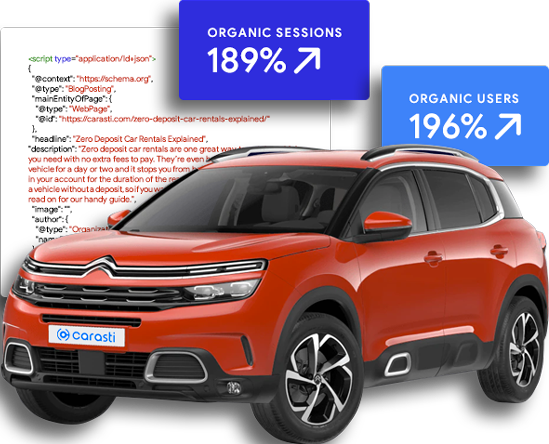 Returns for the long term
Transparent reporting is paramount. Our knowledgeable and experienced client services team will walk you through the ins and outs of your campaign so that you can gain clarity on how we're obtaining the maximum outcomes for your business for the long term.
Search no further than our expert team
Achieve better growth and revenue with our search engine optimisation services delivered by a team of digital strategists.
Get started
Join over 500 companies growing their presence







We have worked with Bigg since 2019,...
... at first with the UK side of our business, however Bigg now partner with us for our US growth market and our new emerging markets, not only have we seen significant increases in our website traffic and Google Ad conversions, but the relationship we have built with the Bigg team means they are an extension of our in house marketing team.

We have worked with Bigg for a number of years and they have been a great help.
In addition to putting together our website they have done a lot of technical SEO work for us. More recently, they have successfully brought their expertise to bear on improving our local search rankings. Combined with the SEO work we are able to do in-house this has seen record numbers of visitors to our site.

Could not recommend them more highly. Get on board!
Since coming on board we have been increasingly impressed with their knowledge base and delivering a superb campaign for us. Having had previous dealings with such outfits, I started this journey very sceptical but I'm delighted to say on behalf of our thriving business that they've more than proven their worth to literally out perform our brief.

The results and ROI are easily seen.
Would highly recommend the team at Bigg.
Bigg took the time to understand the needs of the business and exactly how they would deliver. Deliver, they did.
The results and ROI are easily seen.
Would highly recommend the team at Bigg.